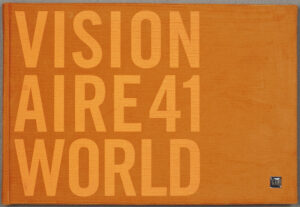 Published: New York, 2003
"The idea of a publication that changes format and continually morphs and redefines itself is intriguing" – Variety
Intriguing and continually morphing in every imaginable way, Visionaire is an art and fashion publication issued in numbered, limited editions, three times a year since 1991. For each issue, artists, photographers, and fashion designers work with Visionaire's editors to interpret a particular theme and produce a volume in a format that's unique to that issue – and generally unlike any format encountered in a traditional print publication.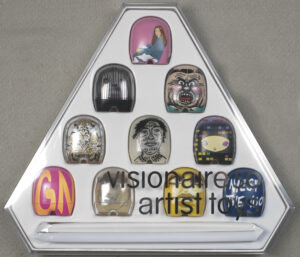 Each volume is visually rich and pretty irresistible; you want to pick it up and look at it, touch it, even play with it. One issue of Visionaire actually requires employment of your taste buds.
The MIT Libraries own a number of these extraordinary volumes, and their diverse formats and themes illustrate the variety in the series as a whole. Volume 50 "Artist toys," for example, consists of a set of 10 nesting dolls designed by Alex Katz, Kurt Vonnegut, R.Crumb, and other artists, while Volume 54 "Sport" is a "wearable publication" housing 3 Lacoste polo shirts screened with photographs.
The New Yorker described Visionaire as "a creative playground for leading designers, artists, photographers, and thinkers. It's a gallery in print. A cabinet of irresistible curiosities. A daring iconoclast dressed to thrill." Volume 55 "Surprise" is literally a cabinet; its purple doors open to reveal several slim books. Each evokes childhood memories with its pop-up format, but each also has a decidedly modern artistic twist.
The volume for 2003, entitled "World," gives readers a glimpse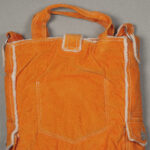 into where photographers including Craig McDean, Nan Goldin, David Byrne, Satoshi Saikusa, and 150 other contributors from around the world live, work, come from, or simply like to be. The photos are bound in orange corduroy and housed in a matching Gap tote bag created exclusively for Visionaire. MIT's copy is number 1370 of a numbered, limited edition of 4000 copies.