Published: New York, 1890
The dream of building a canal across the Central American isthmus dates almost to the moment when Europeans first spotted that narrow piece of land.  Construction of the Nicaragua Canal was abandoned for lack of funds in 1893, but not before the U.S.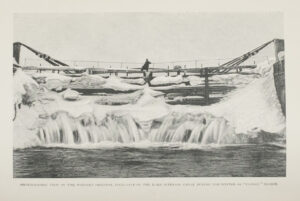 government had stockpiled the equipment and established the infrastructure necessary to complete a mile of the canal itself. Just over a decade later, construction of the Panama Canal would begin.
With the Panama Canal now subject to traffic jams, and too small to accommodate some of today's massive ships, talk of building a canal across Nicaragua continues in the 21st century.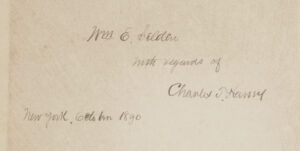 MIT's copy of this detailed report, packed with colorful maps and plans, was presented by the author to William E. Selden in New York on 6 October 1890.  Stamped by the MIT Libraries as received on 15 January 1916, the book was processed just in time for MIT's final semester on its original Back Bay campus, where the Engineering Library was located across from the present-day Copley Plaza Hotel.